Impact Awards Sponsorship
The annual WCREW Impact Awards recognizes Wisconsin real estate projects and extraordinary individuals. The WCREW 2023 Impact Awards will be held on Friday, April 21, 2023, from 11:30 AM to 1:30 PM at the Brookfield Conference Center. Additional networking will take immediately following the awards. Recognition of individuals and businesses delivering a positive impact does not go unnoticed as the event draws over 250 local professionals.
The WCREW Impact Awards offers a variety of sponsorship selections for your company to gain valuable brand exposure and recognition. Our available sponsorship selections include four award category sponsorships, corporate tables as well as beverage and networking sponsorships.
Gain valuable brand exposure and recognition for your company by becoming an Impact Award Sponsor!
Interested in sponsoring the Impact Awards
Corporate tables can be reserved online by clicking the Register button below on the webpage.
REGISTER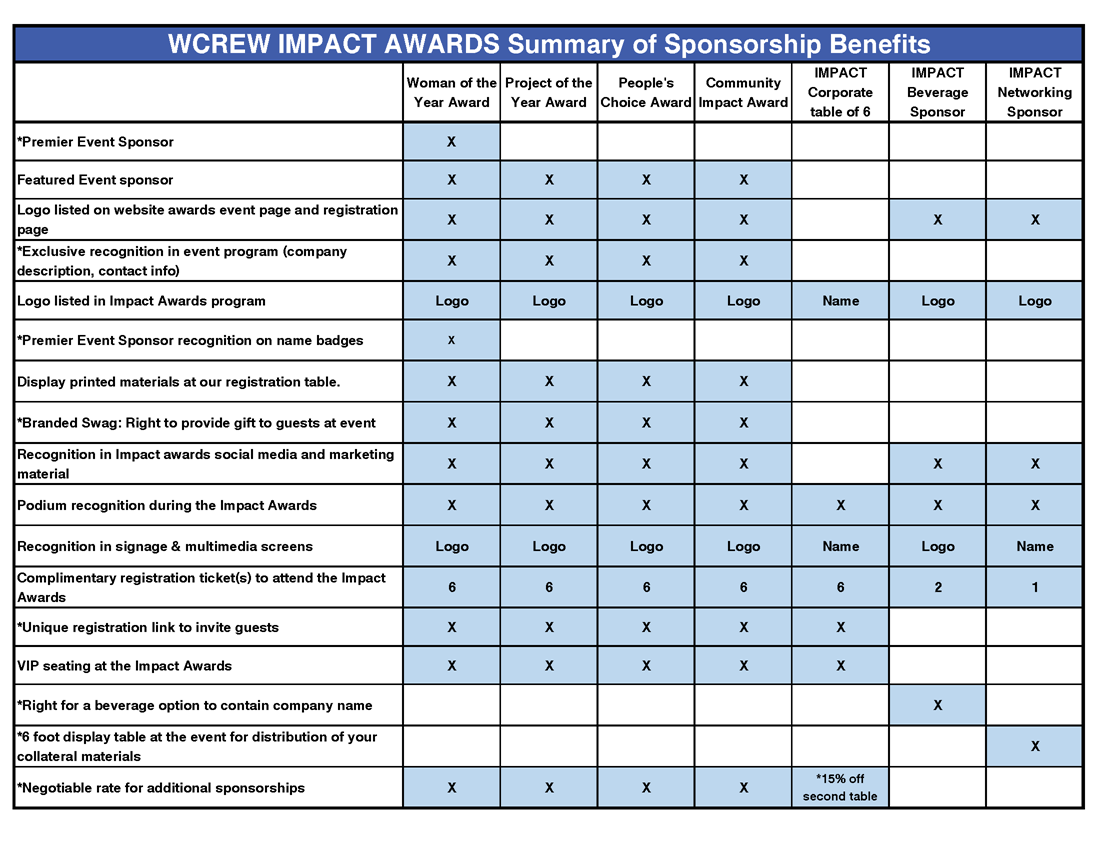 ABOUT THE WCREW IMPACT AWARDS